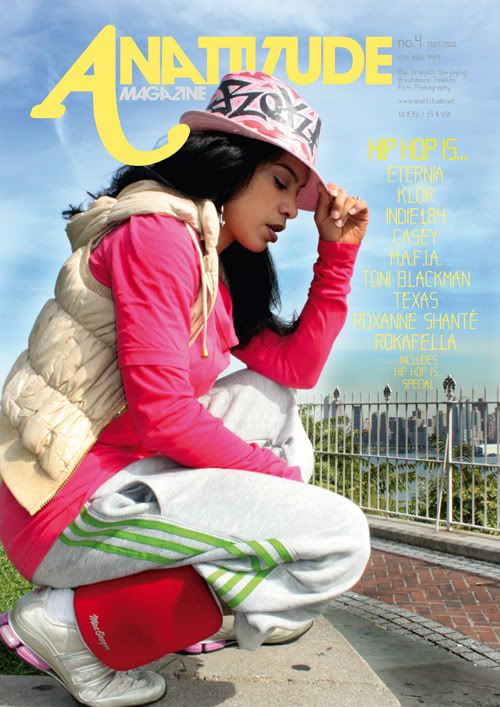 The new issue of Anattitude Magazine is almost here! The all-female Hip Hop magazine is back with their fourth issue featuring interviews, photos, and
Hip Hop Is...
quotes from Rokafella, Roxanna Shante, Casey, M.A.F.I.A., Toni Blackman, sistren
King TEXAS
, and Myself! First time being featured in print so I'm so excited. You can pre-order your copy
HERE
or head to
McNally Books
on Prince and get a bunch for you and your friends, October 19th. Please go out and support! To learn more about this and past issues visit
Anattitude Magazine
online.